Breastfeeding support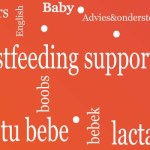 30 euro email / virtual / tel consult p/30 min (first time usually about 60 euro, including time for report-notes)
140 euro 1st session (at your place) 1,5-2 uur / hrs
100 euro 1st session (at the practice) 1,5  uur/ hrs
100 euro follow up session
Including report and follow up by telephone and email for 1-2 wks.
No BTW. charged for breastfeeding support
Breastfeeding prenatal sessions
35 euro (partners incl.) Group sessions in English
45 / 55 euro incl partner @TheLabourDept
Location Cursuscentrum Genestetstraat 3-1 & @TheLabourDepartment
Partners please be invited too!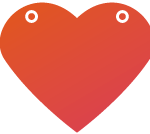 Private prenatal session to prepare on giving breastfeeding:
75,00 euro At the practice1,5 - 2 hrs
95,00 euro  PRIVATE / HOME SESSION 1,5 - 2 hrs
Private group sessions:
110 euro 2 pregn ladies
135 euro 3 pregn ladies
160 euro 4 pregn ladies
180 euro 5 pregn ladies
About payment and coverage insurances
I'm a registered Lactatation Consultant IBCLC, as well as registered at NVL (Dutch Society of Lactation Consultants).
Invoice will be sent by email to you as a client. Most insurances cover lacation support fully or partly. After payment the invoice can be declared at the insurance company to reimburse.
Here you can check coverage per insurance company.
Some insurance companies will cover prenatal courses/counseling, and will pay the private (preparational) sessions back to you. So please check your insurance for that.
More than 15 km. away from Watergraafsmeer? Costs of parking and/or petrol can be charged extra.