To book a session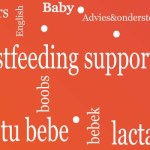 The quickest is to call me 06 - 1541 7909 (09.00-18.00).
If I can't pick up the phone (busy with mother and babies), I'll call you back a.s.a.p. Please tell me on WhatsApp why you called. Thanks!
Of course, an email is also fine. See underneath. I check my emails daily.
If not available…
To find an lactation consultant other than me, you can ask your midwife for advice, or choose for:
Of vind een lactatiekundige op postcode via de Nederlandse Vereniging van Lactatiekundigen. (Search on postcode)
Locations
I provide consultation and sessions at the privacy of your own home.
On Wednesdays I hold practice at Gezondheidscentrum Watergraafsmeer Van 't Hofflaan 47, 1097 EM Amsterdam.
Breastfeeding Workshops Group in Cursuscentre Geboortecentrum Genestetstraat 3-1
Working area: Amsterdam, Amstelveen, Diemen, Duivendrecht, Ouderkerk a/d Amstel. Other regio than that, please ask. Workshops and group sessions on location on request.
Availability
If I can't answer the phone directly, I'll contact you a.s.a.p. You can send me an WhatsApp/SMS/email with your request.
Monday to Friday 9 am - 6 pm I answer phone calls/email and app.
Email about twice a day in weekdays.
Weekends I'll answer if I can or I'll let you know when I'm available.
I'll do my best to find the best suitable appointment.