Hoe werkt een video/virtueel consult?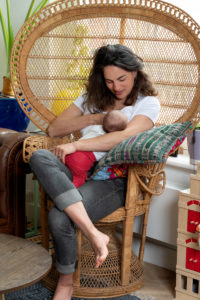 We zien en spreken elkaar met een virtueel gesprek per video/zoom of whatsapp VideoCall. Vooraf ontvang ik graag videofragmenten van een voeding per Whats-app.
Je ontvangt van mij vooraf aan het consult een link per mail om gesprek te starten. Dit werkt 't beste op een laptop en met goede wifi. Hier kun je een gratis account aanmaken voor ZOOM maar dit is niet noodzakelijk. Aanklikken van de gestuurde link is voldoende. 't Liefst op een laptop, dat werkt 't beste.
In het video gesprek bespreken we je vragen, je situatie en maken we een plannetje. Je hoeft dus niet voor de camera, live te voeden. Je ontvangt een verslag van het gesprek in PDF per mail. We houden contact en evalueren hoe het gaat.
Video fragmenten
Je kunt deze sturen per WhApp.
Ik zie op video opnames graag in beeld:
het aanleggen,
positie, houding
moment van drinken, slikken
en/of ander moment dat vragen oproept voor je.
Je ontvangt van mij vervolgens advies en tips en mogelijk een videofragment, persoonlijk afgestemd op jullie situatie. Dit bespreken we dan in het geplande ZOOM gesprek.
How does it work, a virtual session?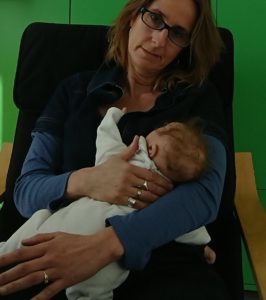 We see and speak to each other with a virtual call by ZOOM or whatsapp VideoCall.
in advance I would like to receive video fragments of a feeding per Whats App 
You will receive a link by email from me prior to the consultation to start the conversation. This works best on a laptop and with good WiFi. You can create a free account for ZOOM, but it's not not necessary. Clicking on the link sent is sufficient. Preferably on a laptop, rather than using a phone.
In the virtual session we 'll discuss your questions, your situation and make a plan. So you don't need to feed in front of the camera live in the virtual session.
You will receive a report of the conversation in PDF by email. We'll keep in touch and evaluate how things are going.
Video fragments
You can send this via WhApp. I like to see video recordings on screen:
latching

positioning

swallowing/drinking

and/or any other moment that raises questions for you.
You will then receive advice and tips and if needed a video fragment, personally tailored to your situation. We will discuss this in the planned ZOOM meeting.