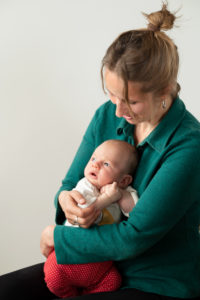 Working with women, babies and families, in a period when their lives undergo more changes than at any other time, has always been a passion of mine. As a midwife, I was always inspired by how different it can be, for each woman, to find a way in the 'maternal forest'. To become a mother is an amazing, life changing, never ending story. I feel privileged to support women during this precious phase in their lives.
It is important for each woman to find her own way of giving birth and becoming a mother. Providing the care and information that she needs on this journey is the most important part of my role.
Over time, my role has expanded from being a midwife to an all-round breastfeeding counselor ibclc regarding breastfeeding in order to provide the best care for each family.
My background
I have been a midwife for 20 years, a co-owner of a midwifery practice in Amsterdam for 12.5 years, and a midwife teacher for 15 years. To be a all-round birthworker is a profession which gives me energy and fulfillment in my life.
From being a Midwife to becoming an allround Lactation Consultant IBCLC
In 2010, I sold my part of the midwifery practice in Amsterdam, to focus on expanding my skills and knowledge to assist women, and enrich my work.  Since then I have become an International Certified Lactation Consultant (IBCLC) and studied several counselling approaches (coaching, mindfulness, NLP, EMDR).
Besides working
Just as important as my work, is my beautiful family which I'm surrounded by, with my husband, and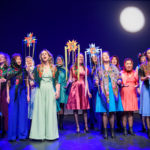 son and daughter... my kids are fast becoming teenagers! In 2012, we lived for a period in Melbourne, where I worked and learned amongst inspiring colleagues in the breastfeeding 'guru' country of Australia. And if you want to know more about me, singing on stage with the vocalgroup Angels, please have a look on www.angels-voices.nl
I speak rather good English (please ignore my slight Australian accent...), can speak bastante Spanish et un petit peu français.