Stagiaire - Trainee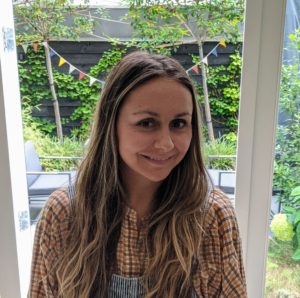 Natalie was raised in the US, but has lived all over the world and has now settled in beautiful Amsterdam. After university, she took a corporate path working for various tech startups, but her heart was always in pregnancy, birth and postpartum support.
When her first child was born 3 weeks early, she struggled with breastfeeding even though she read many books and felt like she was well-prepared. She hired a lactation consultant, who was incredible. She gave her confidence and support through her ability to listen. She empowered her with evidence-based information and hands-on demonstration, which made the whole experience much more comforting and rewarding.
When she's not at the playground with her two kids, Natalie enjoys moving her body and spending time at the beach.
Natalie's commitment to improving the experience of pregnancy, birth and motherhood, led her to train as a doula. She offers her doula services in Amsterdam via www.nataliethedoula.nl, in addition to being a lactation consultant in-training.