This VIRTUAL group meeting is a thorough introduction to breastfeeding – so that you walk away with more than simply the basics. There's so much more to it than simply (breast)feeding your baby: breastfeeding can be enjoyable for you and baby! The magic of breastfeeding your LO, is to know how to avoid pain and how to adjust the positioning when you breastfeed your LO. I want to share with you all you need to know about how to ensure a successful start to breastfeeding. And even so important, how to keep it going in a pleasant, enjoyable way and pain free way!
You can put lots of knowledge into breastfeeding. But what actually works best is a good combination of facts, lots of practice and trust. By working together in a small group, there's plenty of time to ask everything you really want to know. Besides useful and evidence based information, we'll take the chance to actually practice breastfeeding positioning. I'll provide you with clear visual examples, and lots of handy tips and tricks.
Topics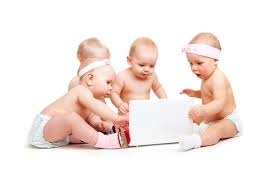 The more you enjoy each other, the more milk you'll produce! Not everybody knows that if you suffer discomfort while breastfeeding, your milk flow slows down, resulting in less milk production. So what to do or how to adjust things when you experience pain, is one of the most important keys to successful breastfeeding. Or maybe you want to know more about how to combine breastfeeding and your working-life? Or to combine breastfeeding and bottle-feeding? Feel free to ask me anything and everything you want to know! When you know more you can make a clearer and more informed choice for yourself. Hopefully this evening will equip you with the information you need so that you can figure out how to make breastfeeding work best for you and your family.
When to subscribe? 
As soon as your questions are starting to arise, you're more than welcome. Bring your partner along, so that he or she can be the best possible support! And no later than 37 weeks if possible.
Costs 
All together only 25 euro (partner included)! Paid cash or with banktransfer on forehand.
Location 
From the intimacy of your own home. Link will be sent to join the virtual meeting on your own laptop LIVE with Q&A!.
Subscribe
Please send an email to assistentes@geboortecentrum.nl or to mammaminds@gmail.com / see contact